1. Features 4 player co-op
Fuse features dynamic co-op, allowing up to four players to work together. Each character features a unique weapon and ability, giving them distinct strengths and weaknesses in battle. Characters are controlled by players or the AI. If the AI is controlling a character, a player may immediately switch to them using the game's LEAP function.
2. Four unique playable characters
Dalton Brooks, Isabelle Sinclair, Jacob Kimble, and Naya Deveraux are the game's main characters, a ragtag group of ex-mercenaries, cops and assassin. Together they form the team known as Overstrike 9. Characters earn experience from completing missions and defeating enemies, which allows them to progress through their individual skill trees. This allows the player to customize each character's abilities to an extent. In addition, when players progress through the campaign, their experience transfers completely to the game' s horde-themed mode, Echelon.
3. Character specific weapons and skills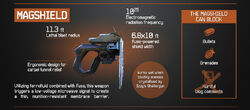 Each of the four playable characters features a unique weapon that serves a specific role: The Arcshot is a combination sniper rifle with a trap function, the Shattergun freezes enemies, forces them out of cover, and provides a healing beacon for teammates. The Warp Rifle sets up chain explosions in groups of enemies and works well as an area of effect weapon, while providing the ability to briefly cloak yourself. Finally, the Magshield is a portable shield that builds up kinetic energy over time, allowing for force attacks.
4. Lethal Teamwork
Lethal Teamwork reinforces the game's co-op nature by rewarding additional experience for teamplay and kills that use 2 or more of the characters' abilities. For example Dalton Brooks Magshield can deflect enemy bullets, protecting yourself and your teammates, while allowing Jacob Kimble to line up the perfect shot with his Arcshot rifle.
5. What is Fuse?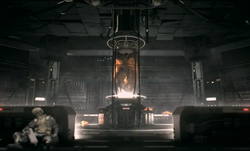 Fuse is the mysterious in-game alien material, a powerful substance discovered by the U.S. Government in the 40's, but kept secret. Fuse is capable of altering earthly materials and converting them into lethal materials/weapons, and is what powers the Overstrike 9's arsenal. The origin of Fuse is still a mystery, and will likely play a large role in the game's plot.
6. The Enemy
Raven is a paramilitary organization looking to steal the source of the previously mentioned substance, Fuse. Meilin Mao, Dalton Brooks' former superior, leads one of the Raven divisions, and is currently seen as one of the game's primary antagonists, though more enemy leaders play prominent roles.
Insomniac Games is no rookie studio, they're responsible for some of the biggest games in Sony's history, and hopefully that experience will find its way into Fuse. It's also the first multiplatform game Insomniac has released, and will be on both the PlayStation and the Xbox 360 is available now in North America, and May 31st in the EU.